The Spring Fashion Show at Doneckers on March 8,2003 was a rousing success!
Many thanks to Patty Monger, Melissa Seifert, and all those who participated to make this fundraiser possible.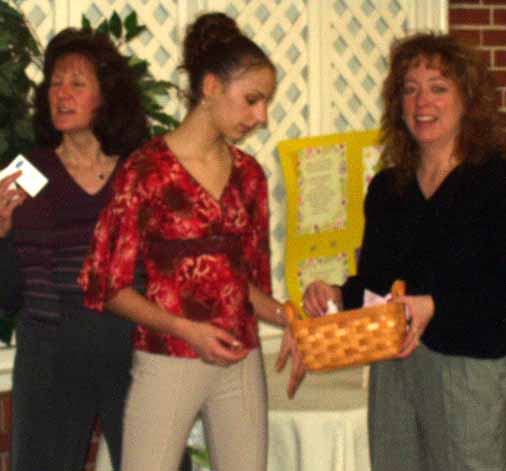 Click Here for Spring Fashion Show Photos 2003
Special Thanks to our generous contributors!
Guidant Corporation - John Pritsch
St. Jude Medical - Kurt Wildman
Biomet - Pat Richioni
Pinnacle Sports
West Reading Tavern
Chef Alan's American Bistro
Casa Grande
Olive Garden
TGI Friday's
Appleby's
Boscov's
Baldwin Brass
Imagine That
Note Pourri
Carmike Cinemas
Fairgrounds Square Mall
Homewood Suites
Hampton Inn
Laura's Head Turners Salon
Bell Tower Salon and Spa

We'd also like to thank to Stephanie Lambertthe banquet coordinator, and Sarah Fennimore, the fashion show coordinator at Donecker's. They were both very helpful.